Journal of Cultural Interaction in East Asia Vol.11 ―Table of Contents
Preface
| | |
| --- | --- |
| Forward (Marc Andre MATTEN) | Detail |
Articles
| | |
| --- | --- |
| The Joseon Confucians' Response to Zhu Xi's "Treatise on Humanity" (Chun-chieh HUANG 黃俊傑, Translated by Jan Vrhovski) | Detail |
| The Opposition of Confucians to Catholicism in the Early Qing Dynasty: Yang Guangxian and Kangxi Calendar Lawsuit (1664-1665) (LI Xuetao 李雪濤) | Detail |
Book Reviews
Review of John H. Sagers, Confucian Capitalism: Shibusawa Eiichi, Business Ethics, and Economic Development in Meiji Japan
(Palgrave Studies in Economic History, Palgrave Macmillan, 2018) (Janet HUNTER)
Detail
Review of Patrick Fridenson and Kikkawa Takeo, eds, Ethical Capitalism: Shibusawa Eiichi and Business Leadership in Global Perspective. Toronto: University of Toronto Press, 2017 (M. William STEELE)
Detail
Review of Janet Hunter, 'Deficient in Commercial Morality'? Japan in Global Debates on Business Ethics in the Late Nineteenth and Early Twentieth Centuries. Palgrave Macmillan, 2016. (Patricia SIPPEL)
Detail
Review of 明治維新と近代日本の新しい見方 (M・ウィリアム・スティール著、大野ロベルト訳、 東京堂出版、 2019年)(John SAGERS)
Detail
Review of Book Review Seminar on Professor Tao's When Christianity Met the Religions of China and Japan held at Academia Sinica (ZHAN Yi-ying. Edited and translated by ZHANG Zikang)
Detail
Research trends
| | |
| --- | --- |
| From Economic Man to Ecological Man: Discourse on Confucian Entrepreneurs 2019(By YUAN Lulu & LI Nian. Edited and translated by LIANG Zisu) | Detail |
| Research Trends on Shibusawa Eiichi (KIMURA Masato) | Detail |
Introduction of Major Institutions
| | |
| --- | --- |
| The Institute for Advanced Humanistic Studies | Detail |
Member's news
| | |
| --- | --- |
| Tu Weiming: 'I Know My Own Shortcomings Too Well' A Report from the 2nd Spiritual Humanism Symposium (Beijing, 19-20 October 2019) | Detail |
| The Recent Work of Chun-chieh Huang, the Second President of the society | Detail |
| The Achievements of Zhang Bowei, Professor of Chinese Literature at Nanjing University | Detail |
Contribution Guidelines (Reference from JCIEA 10)
| | |
| --- | --- |
| Contribution Guidelines | Detail |
Journal for Cultural Interaction in East Asia Vol.11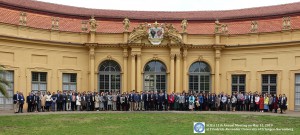 A commemorative photo of the 11th Annual Meeting at

FAU Erlangen-Nuremberg

, Germany on May 12, 2019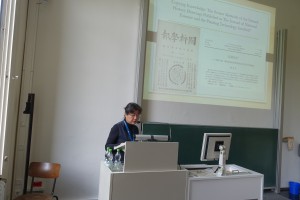 Keynote Speech by Professor May Bo Ching at the SCIEA 11th Annual Meeting, at FAU Erlangen-Nuremberg.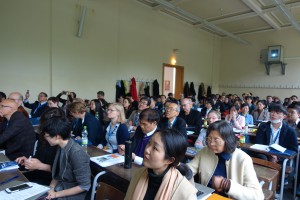 Participants at the Plenary Session.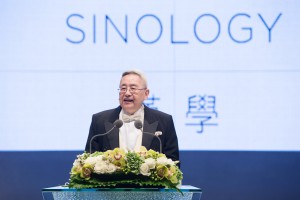 Acceptance Speech by Tang Prize laureate in Sinology Yu Ying-shi at the Award Ceremony held at Dr. Sun Yat-sen Memorial Hall, Taipei, on September 18, 2014. (Courtesy of the Tang
Prize Foundation)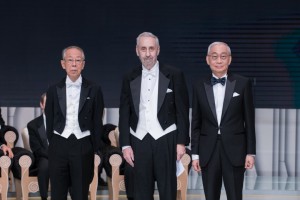 Tang Prize laureates in Sinology Shiba Yoshinobu (left) and Stephen Owen (middle), with Academic Sinica Vice President Huang Chin-shing at the Award Ceremony held at Dr. Sun Yat-sen Memorial Hall on September 21, 2018. (Courtesy of the Tang Prize Foundation)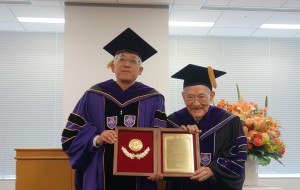 Shibusawa Eiichi Memorial Foundation's Director Shibuswa Masahide (right) received an Honorary Doctorate from President Shibai Keiji of Kansai University at the university's Tokyo Center on November 5, 2019. (Courtesy of President's Office, Kansai University)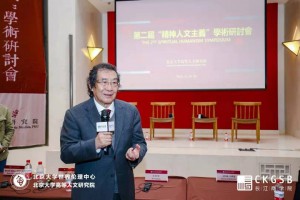 Keynote by Dean Tu Wei-ming at the Second Symposium on Spiritual Humanism held at Peking University's Stanford Center on October 20, 2019. (Courtesy of the Institute for Advanced Humanistic Studies, Peking University.)
Preface
Marc Andre MATTEN
The Joseon Confucians' Response to Zhu Xi's "Treatise on Humanity"
Chun-chieh HUANG 黃俊傑, Translated by Jan Vrhovski
The Opposition of Confucians to Catholicism in the Early Qing Dynasty: Yang Guangxian and Kangxi Calendar Lawsuit (1664-1665)
LI Xuetao 李雪濤
Book Reviews
Janet HUNTER
Review of John H. Sagers, Confucian Capitalism: Shibusawa Eiichi, Business Ethics, and Economic Development in Meiji Japan. (Palgrave Studies in Economic History, Palgrave Macmillan, 2018)

Download[English](PDF)
M. William STEELE
Review of Patrick Fridenson and Kikkawa Takeo, eds, Ethical Capitalism: Shibusawa Eiichi and Business Leadership in Global Perspective. Toronto: University of Toronto Press, 2017

Download[English](PDF)
Patricia SIPPEL
Review of Janet Hunter, 'Deficient in Commercial Morality'? Japan in Global Debates on Business Ethics in the Late Nineteenth and Early Twentieth Centuries. Palgrave Macmillan, 2016.

Download[English](PDF)
John SAGERS
Review of 明治維新と近代日本の新しい見方 (M・ウィリアム・スティール著、大野ロベルト訳、 東京堂出版、 2019年)

Download[English](PDF)
By ZHAN Yi-ying. Edited and translated by ZHANG Zikang
Book Review Seminar on Professor Tao's When Christianity Met the Religions of China and Japan held at Academia Sinica

Download[English](PDF)
Research trends
By YUAN Lulu & LI Nian. Edited and translated by LIANG Zisu
From Economic Man to Ecological Man: Discourse on Confucian Entrepreneurs 2019

Download[English](PDF)
KIMURA Masato
Research Trends on Shibusawa Eiichi

Download[English](PDF)
Introduction of Major Institution
The Institute for Advanced Humanistic Studies

Download[English](PDF)
Member's news
Tu Weiming: 'I Know My Own Shortcomings Too Well' A Report from the 2nd Spiritual Humanism Symposium (Beijing, 19-20 October 2019)

Download[English](PDF)
The Recent Work of Chun-chieh Huang, the Second President of the Society

Download[English](PDF)
The Achievements of Zhang Bowei, Professor of Chinese Literature
at Nanjing University

Download[English](PDF)
Contribution Guidelines (Reference from JCIEA 10)